Compose.ly Editing Software is the writing tool where writers, editors, and clients can write, edit, and access content on the Compose.ly platform. Only writers, editors, and clients have access to this software, as it's available only on the Compose.ly platform.
Toolbar
The toolbar is equipped with an array of tools that can help you format your content: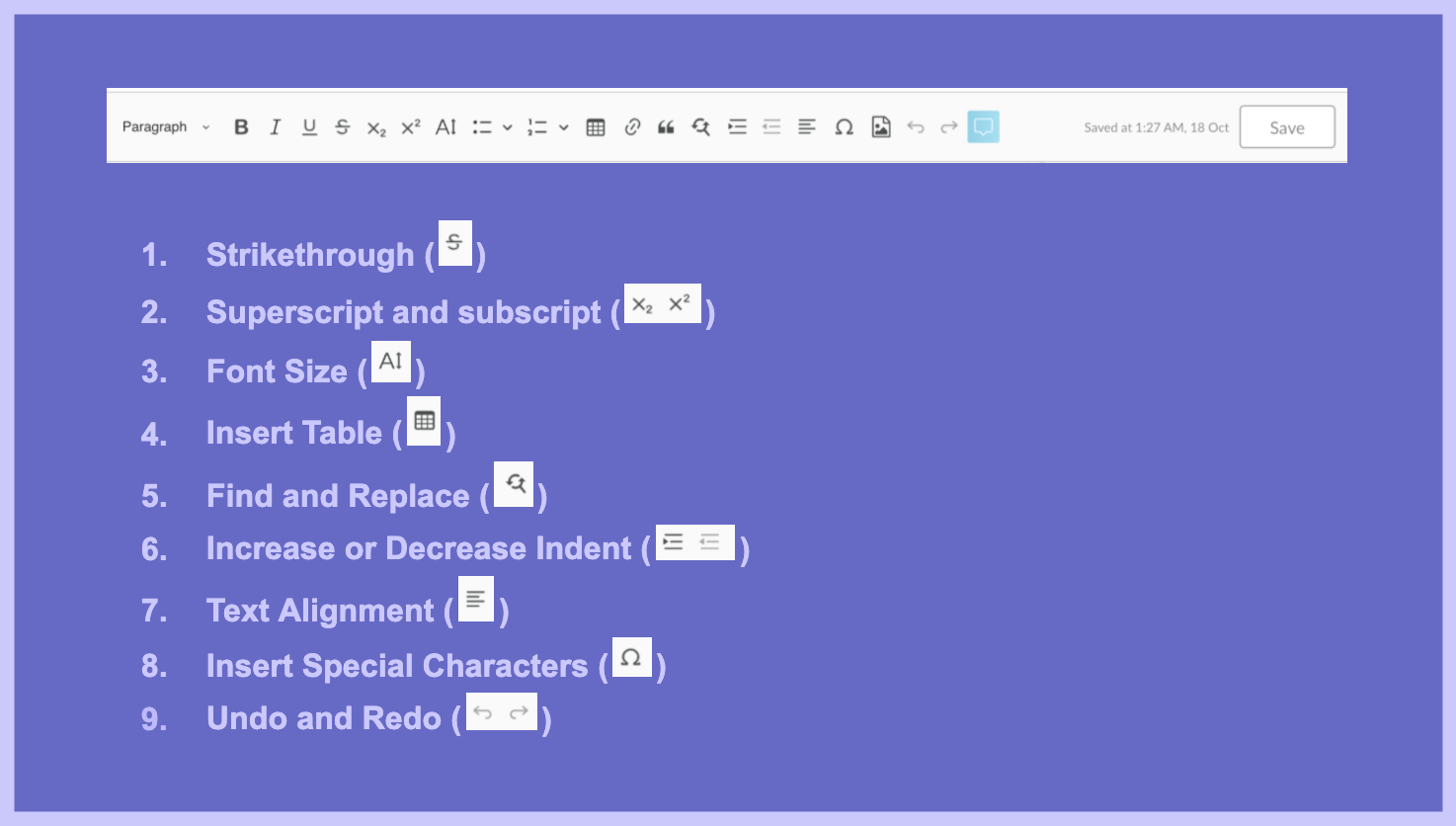 Word Count
In the top right corner of the Compose.ly Editing Software window, you'll see a word counter. It counts words in two ways:
When no text is selected in the text window, you'll see the total word count of the written content.
When text is selected, the word count number will reflect how many words are present in the highlighted text.
Saving and Autosave
Our software saves your project automatically every minute when your internet connection is uninterrupted.
You'll see a bubble in the top right corner of your screen when your work is being saved.
If it's green and reads "Saved successfully" or "Already saved the latest version," your work is saved.
If it's red and the bubble reads "Saving failed," your work is not saved and you should check your network connection or wait for some time and try again. If you've checked your connection and are still having trouble saving, reach out to us through Compose.ly Bot. Also, please paste your entire document into a different text editor (like Google Docs or Microsoft Word) before attempting to resolve the technical issue.
Shortcuts
Here's a list of shortcuts you can use:
| Command | Shortcut on MacOS | Shortcut on Windows OS |
| --- | --- | --- |
| Add a comment | Cmd+Opt+M | Ctrl+Alt+M |
| Undo | Cmd+Z | Ctrl+Z |
| Redo | Cmd+Y | Ctrl+Y |
| Insert hyperlink | Cmd+K | Ctrl+K |
| Bold text | Cmd+B | Ctrl+B |
| Italicize text | Cmd+I | Ctrl+I |
| Underline text | Cmd+U | Ctrl+U |
| Strikethrough text | Cmd+Shift+X | Ctrl+Shift+X |
| Open find and replace | Cmd+F | Ctrl+F |
Hyperlinking
Your text will turn blue and be underlined when your anchor text is hyperlinked successfully.
Pasting Content From Other Sources
When pasting content from a Google Doc, use the "Add space after paragraph" formatting option rather than adding breaks between paragraphs using the enter key. This formats the content the same way our platform and other CMS platforms do.
Inserting images
Click on this icon
on the toolbar in the Compose.ly Editing software
:

After that, open the
Find Images
tab, and then, use the search bar.
---
What's Next